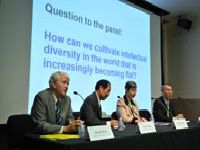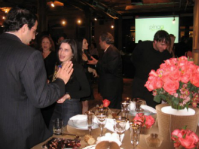 Panel Sessions Gala Award Dinners Onsite Data Collection Cocktail Receptions
Our team of extraordinary managers and coordinators work with you, as a partner, to create a special event that meets your specific business or social needs. This personal attention to the details that we provide for your program assures that everything runs smoothly, on schedule and on budget, with our capabilities limited only by your imagination.

We are ready to assist you with implementing a flawless program with unique ideas, advice, and trusted assistance. We are able to handle all facets of your program with professionalism and assured discretion, transforming your specific affair into a singularly sensational, unforgettable event.
Let us become your 'In-House' Meetings & Events Marketing Department and assist in planning all of your corporate events for the entire year, or longer, on a competitive budget.
We specialize in:
Ø Annual conventions & galas

Ø Budget creation & tracking

Ø Corporate meetings

Ø Corporate identity

Ø Merchandising

Ø Decorations

Ø Ground transportation

Ø Invitation mailing & tracking

Ø Media & public relations

Ø Multimedia production

Ø National sales meetings

Ø Private summits

Ø Program journals

Ø Registration

Ø Reservations (RSVPs)

Ø Recreational/spouse activities

Ø Speaker search

Ø Golf tournaments

Ø Sponsorship proposals

Ø Social media

Ø Theme development

Ø Ticketing

Ø Trade fairs & expositions

Ø Site selection

Ø VIP & Concierge services
…and more